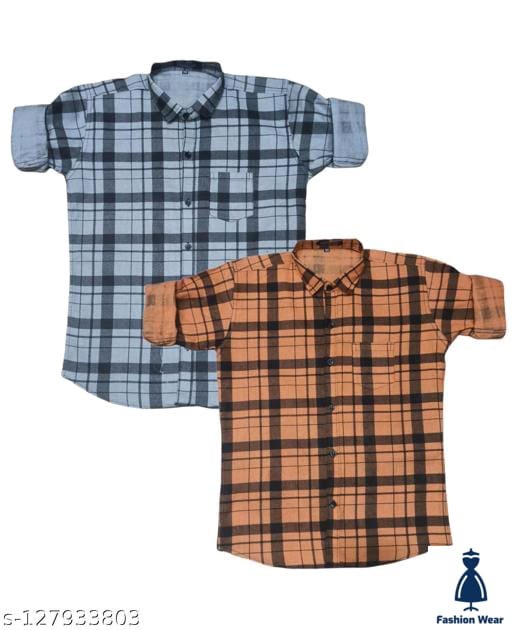 Fashion-wear.in is the brand for your son because it is appealing and fashionable. Add some colour and style to your child's clothing with our choice of boys' clothes. Among the designs are shirts, t-shirts, etc. Children are naturally bright and shining, and we're here to help him express that more.
Get your son a variety of collections of shirts with diverse prints and colors to let him dress like a hero. He can add it to his wardrobe with pride!
FORCE Kids Cotton hooded T -shirt Black::White::Grey
Boys t-shirts are available at fashion-wear.in in a variety of styles and colours. They are constructed of cotton fabric for added comfort. Which means that you and your child will fall in love with all of them, which is a given.
You can purchase your kid a pair of Adorable Kid's Boy's Sherwani Sets with an adjustable waist if he isn't a big fan of dresses. Combine this with a printed item.
Cute Comfy Boys Top & Bottom Sets
Two things are where the Top & Bottom Sets' beauty lies. They're dressed up, so your boy can wear it previously as well. Pair practically everything in your baby's closet with it, as well. Get your child some Top & Bottom Sets if he refuses to wear clothes.
CONCLUSION –
————————-
Shop for your favourite  look at fashion-wear.in
Whatever your style is,fashion-wear.in is sure to give you the best.Shop for your favorite pair now and look for yourself!
online shopping for kids clothes in India becomes the best when the parents come to our place and once they come, they always choose us, as we satisfy them with all kinds of their demands.
prev postGirls' clothes trends and outfits for every event
next postKeep Up with Changing Children's Clothing Trends